Cycling on the island
Cycling is a great way to explore the island in a relaxed way. Information on bicycle hire is given below.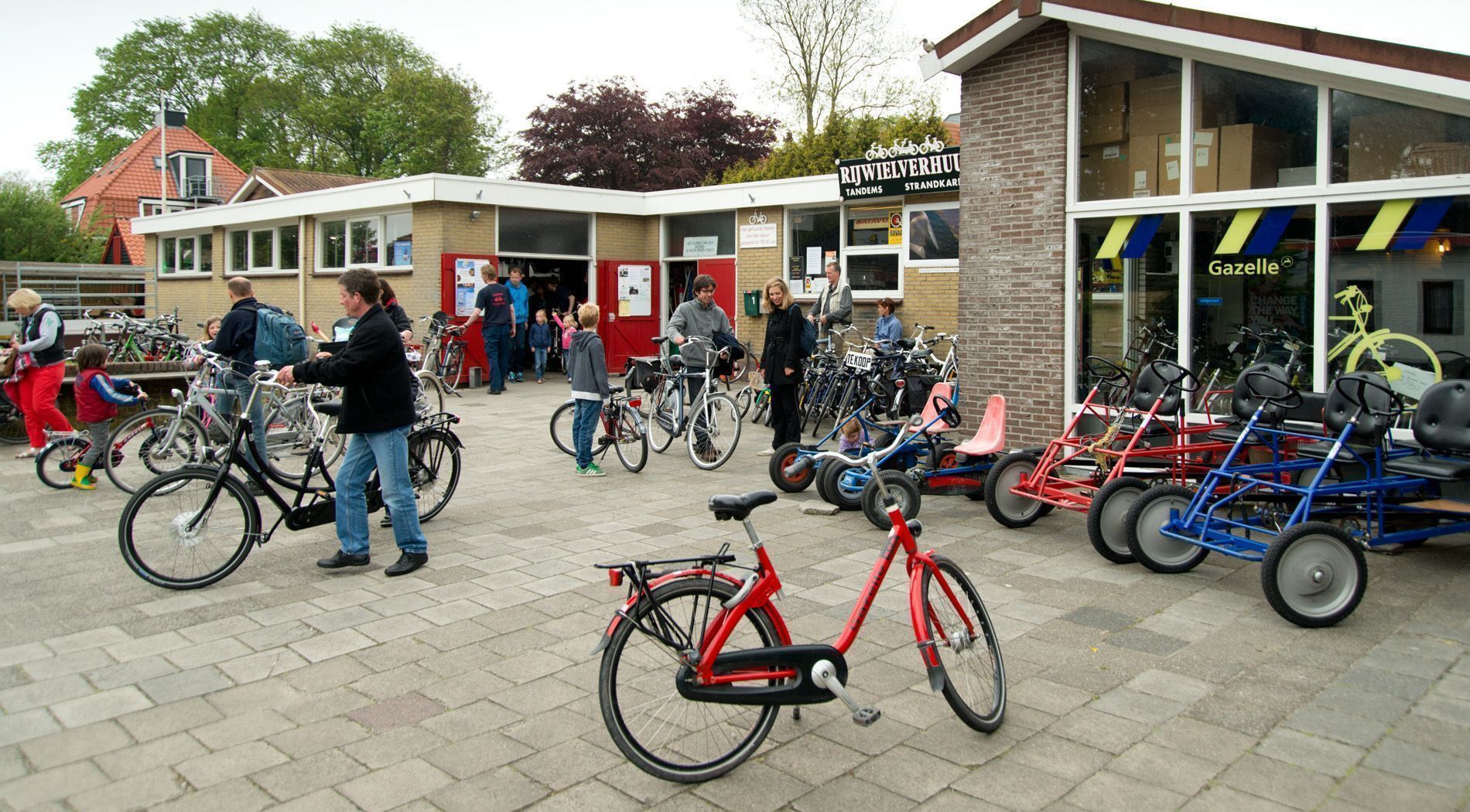 Bike rental Soepboer
The place on the island to rent an bike for over 50 years.
Bike rental Soepboer has a large range consisting of 4,000 quality bicycles (and tandems) of A-brands (Gazelle, Batavus, Azor etc.).
Paaslandweg 1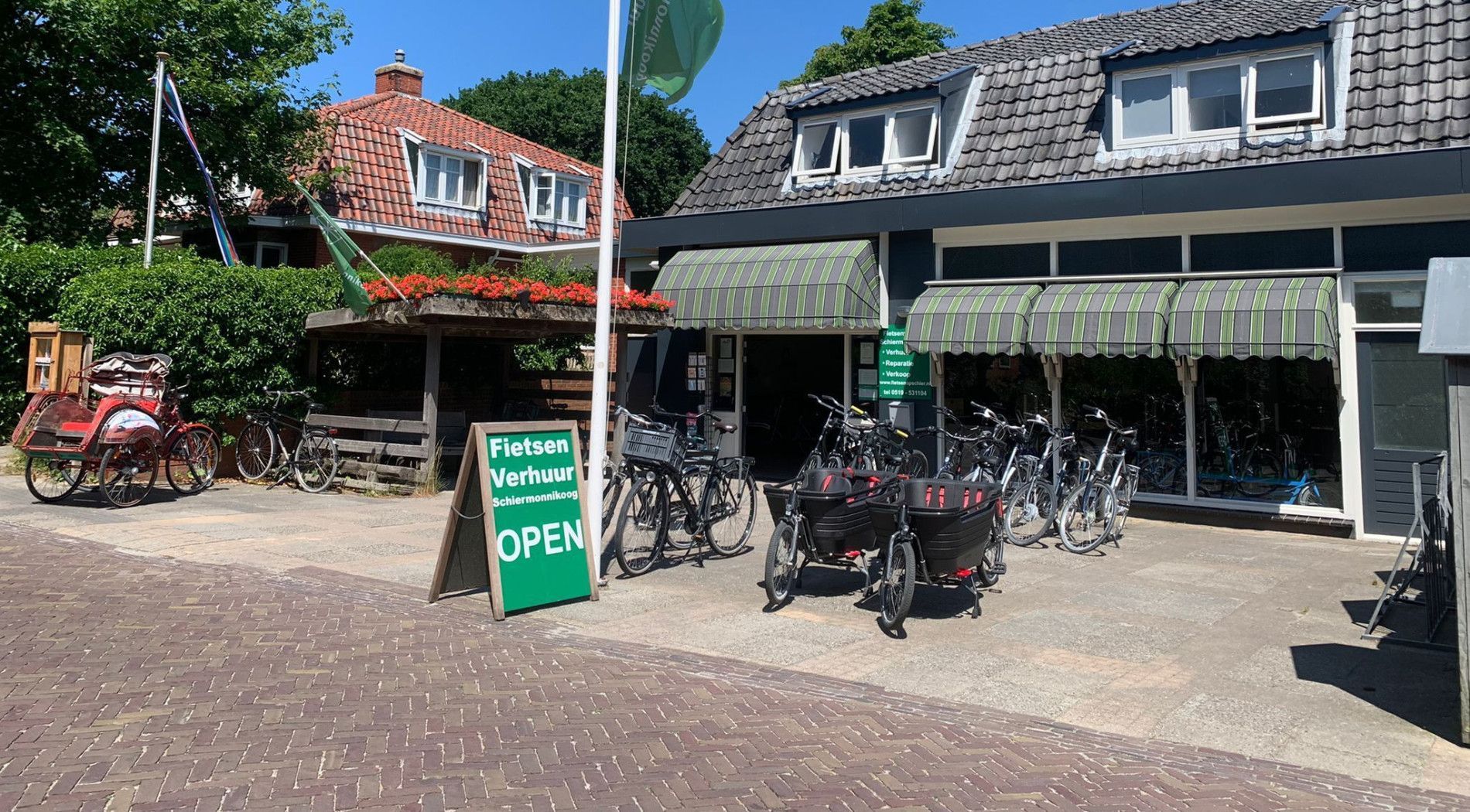 Bike rental Schiermonnikoog - location Badweg
Since 2006, Fietsenverhuur Schiermonnikoog has been the rental company where you can rent quality bicycles of various A-brands at a bargain price.
Bike hire Schiermonnikoog delivers bicycles to your holiday address or to the ferry free of charge. You are also welcome to rent bicycles at one of our branches. In the village on Badweg, we have a wide range of bicycles for you to rent.
Before you arrive, you can reserve your bikes online.
Badweg 6
Bicycle hire at the ferry port
A day out on Schiermonnikoog? Rent your bicycle directly at the ferry dam (also for longer periods)!
Open all summer season, out of season only by reservation.
Explore the island by bike directly from the ferry dam.
Directly on arrival of the ferry.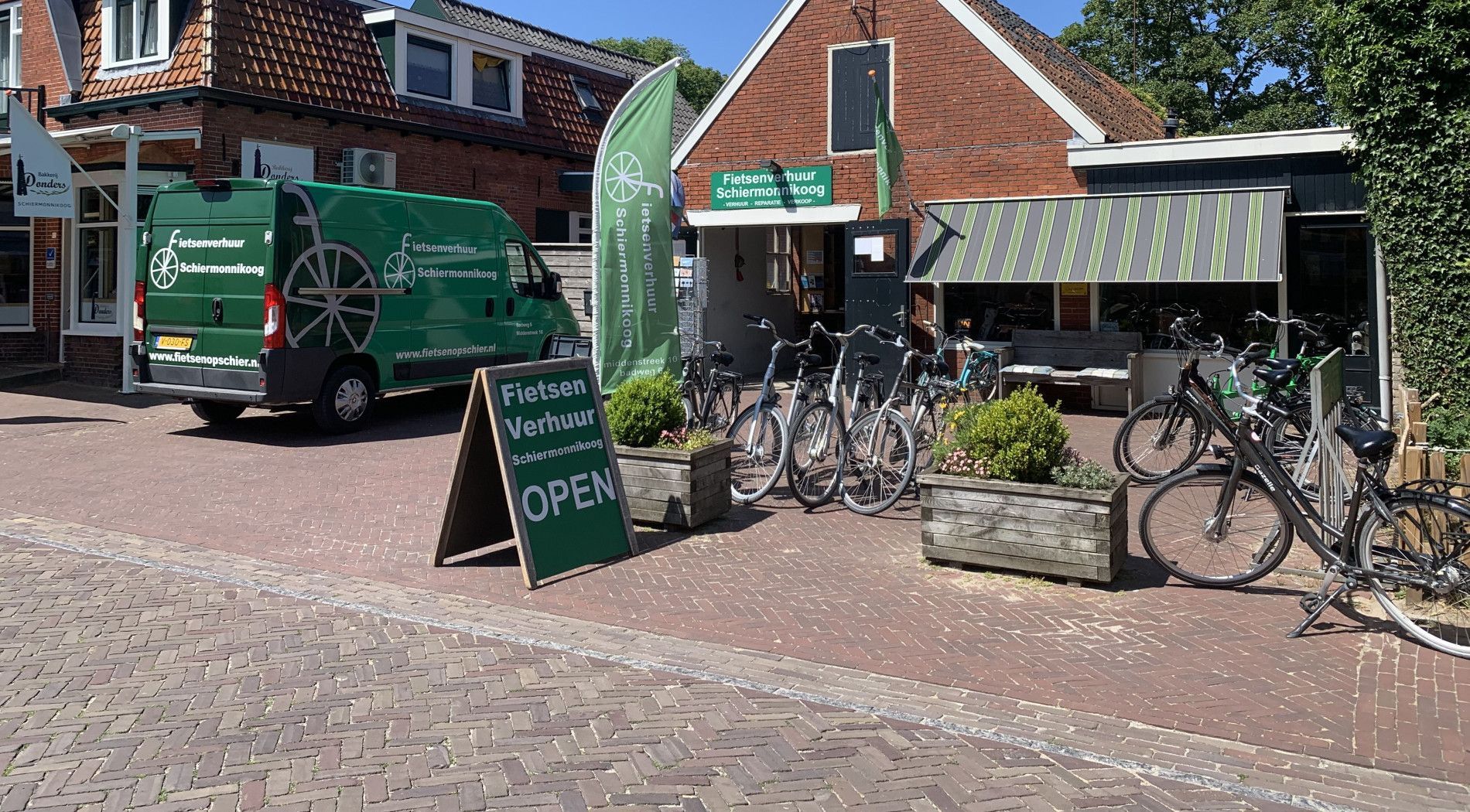 Bike rental Schiermonnikoog - location Middenstreek
Throughout the year, we rent out various types of bicycles of different A-brands (including Gazelle, Sparta and Batavus) from our branches on Middenstreek and Badweg. The branches of Schiermonnikoog Bike Rental can be recognised by the green signs along the road.
You can reserve bicycles in advance of your stay on Schiermonnikoog. The bicycles will then be ready for you at one of our branches. It is also possible to have the bicycles delivered to your holiday address free of charge, so you can enjoy your holiday carefree.
Middenstreek 10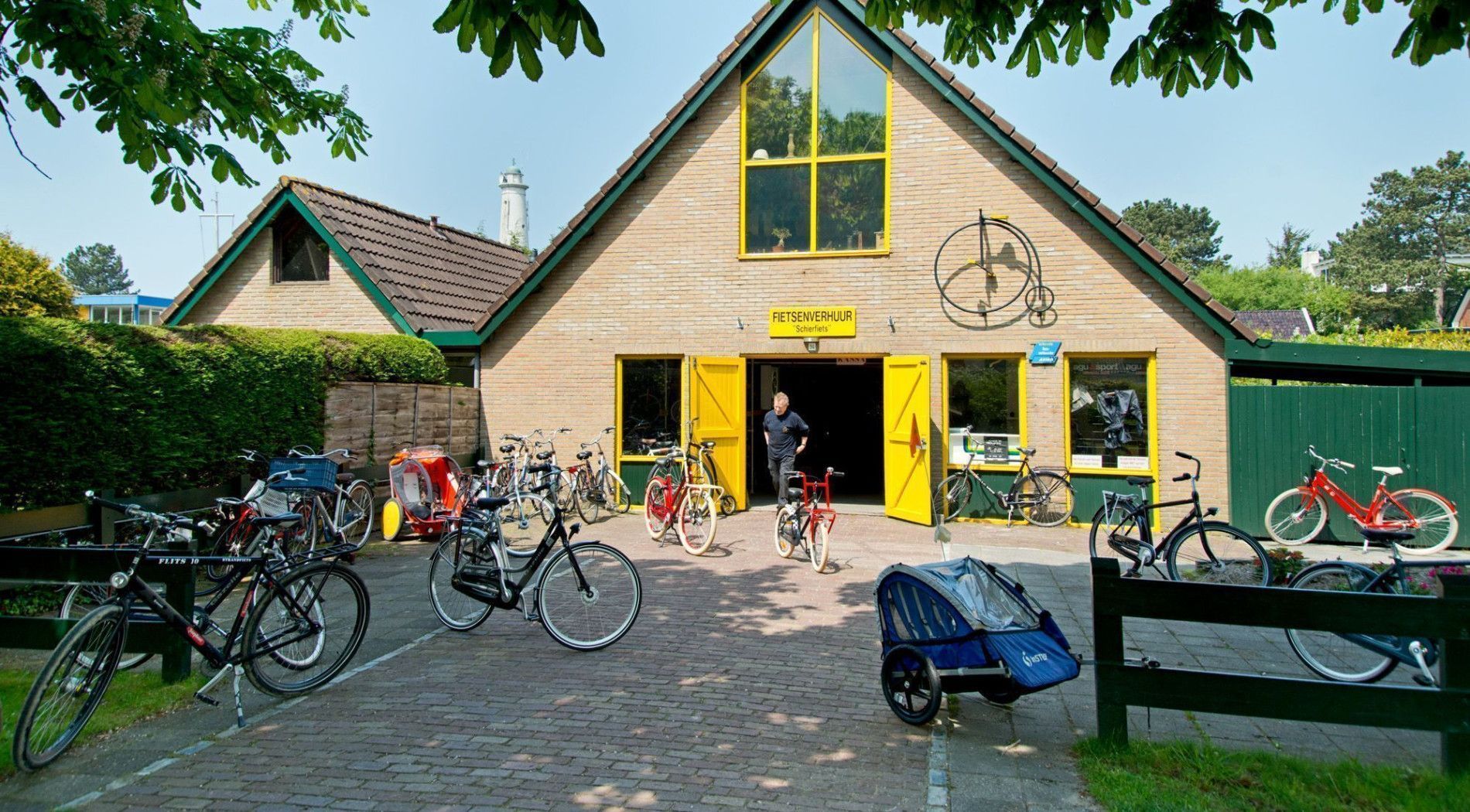 Bike rental Schierfiets
Bike rental Schierfiets has a large range consisting of 4,000 quality bicycles (and tandems) of A-brands (Batavus, Gazelle, Azor etc.). You can also come to this bike rental for renting: Electric bikes, Children's bikes, Children's tandems, cargo bikes, Mountain bikes and Beach bikes. Of course, Child seats, Windshields and Panniers are also available for rent.
A selection of adapted bikes can also be rented here, even renting a mobility scooter is among the possibilities!
Noorderstreek 32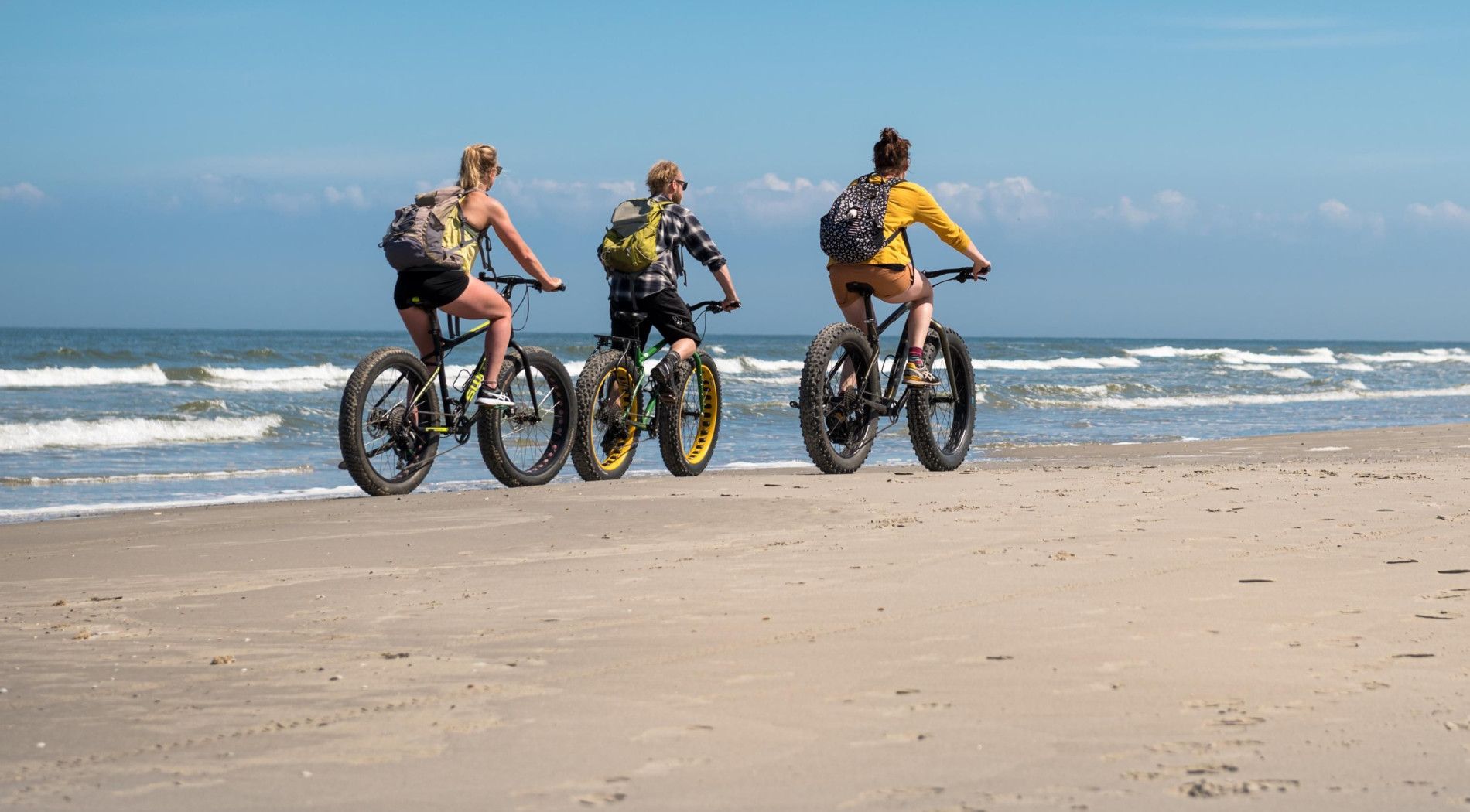 Guided fatbike tour
Creative Adventurer Erwin Zantinga takes you on an excursion along the edges of Schiermonnikoog on a tough fatbike. This bike tour is the adventure tour for the sporty island explorer.
With a special fatbike, you can go where you can't with a normal bike! Creative adventurer Erwin Zantinga will take you along the island's vast nature on this sporty tour.